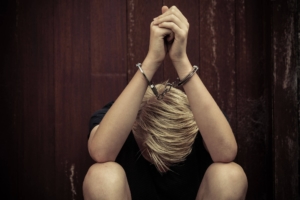 The Juvenile Justice System is a strange subspecies of the criminal justice system that – for a variety of reasons – only a fraction of defense attorneys venture to try their hand at.
Being charged as a juvenile means that the short term consequences of a conviction (called an "adjudication" within juvenile court lingo) are significantly diminished in terms of incarceration.  Also, while juvenile criminal history does not "go away" when a person turns 18, access to these records is greatly reduced once the juvenile turns 21.
No consumer reporting agency may make a consumer report containing any juvenile records when the subject of those records is twenty-one or older.  See RCW 13.50.010.
On the other hand, being charged as a juvenile means the defendant (called the "respondent") does not get the benefit of a jury trial – a major blow for any juvenile who asserts their innocence.  In addition, during select phases of the prosecution, juveniles do not have the right to a publicly appointed attorney (such as when formulating the terms of a diversion agreement).  This is extremely important because it is during these times when access to counsel is probably the most essential to the respondent.
Being convicted or even just arrested as a juvenile can incur
immigration consequences; result in loss of driving privileges; result in expulsion from the public school system; deprive respondents from enrolling in organized scholastic activities such as sports; impact a juvenile's chances to enroll in the college or university of their choice; loss of the right to possess a firearm; generally speaking – juvenile adjudications for felonies are a complete bar to serving in the military (though exceptions are made and military policy is always changing); employment in a variety of fields and more.  
That is why committed counsel is essential in every juvenile case.  What is at stake is nothing less than your child's future.
Chris Van Vechten has gone to bat for his juvenile clients, convincing the State to decline filing charges and on multiple occasions proved the innocence of his clients.  Most recently, in a high profile case, Chris proved that a juvenile client who was charged with plotting a school shooting was framed by a classmate who the State had hailed as a hero.  
In 2009, Chris ran for Tacoma School Board on the promise "never to settle for less than what your children deserve."  That is the mentality Chris takes with him to juvenile court.
He will fight for your child.
If your son or daughter has been charged or is even the subject of a complaint which has been filed with a Juvenile Court Diversion Unit,  you need to seek counsel immediately to help you assess your options and make informed/reasoned decisions.  Chris Van Vechten offers affordable consultations to juveniles and their families who are anticipating being charged in juvenile court, and a committed defense to those who have been charged.