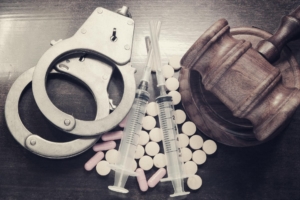 Despite some highly publicized moves at both the State and Federal Level, the War on Drugs is still very much alive in Pierce, Thurston, Kitsap and King County, particularly for those alleged to be involved in the use and distribution of heroine and methamphetamine.   However, the consequences of even mere possession of any controlled substance can include lengthy prison sentences, thousands of dollars in fines, mandated treatment, a year of community custody, and exclusion from those places the government deems to be a "drug free zone."
Then there's the boilerplate collateral consequences of conviction: loss of the right to possess a firearm, loss of voting rights, potential denial of government housing, welfare and education benefits and exclusion from working in various fields and industries.
YOU CAN HIRE A PRO WITHOUT BLOWING ALL YOUR DOUGH
Regardless of whether you are an addict on the verge of losing control, or an innocent victim whose only mistake was associating with the wrong crowd, you need an aggressive/creative advocate on your side.  
Chris has defended everything from paraphernalia to possession-with-intent-to-deliver and a myriad of drug crimes in between. In battles with the State, he has suppressed evidence which deprived the government of its case; argued a plea offer of 18 months down to 30 days; secured placement for clients in drug courts and diversion programs which give them the opportunity to keep their record clean while getting the disciplined treatment they need; and much more.
If you or a loved one is facing prosecution for a drug-related crime, contact Chris today for a free evaluation of your case.  Private counsel is more affordable than you might think and depending on your situation, you may be eligible for a payment plan.
See Should I hire private counsel or go with the public Defender? for more information.